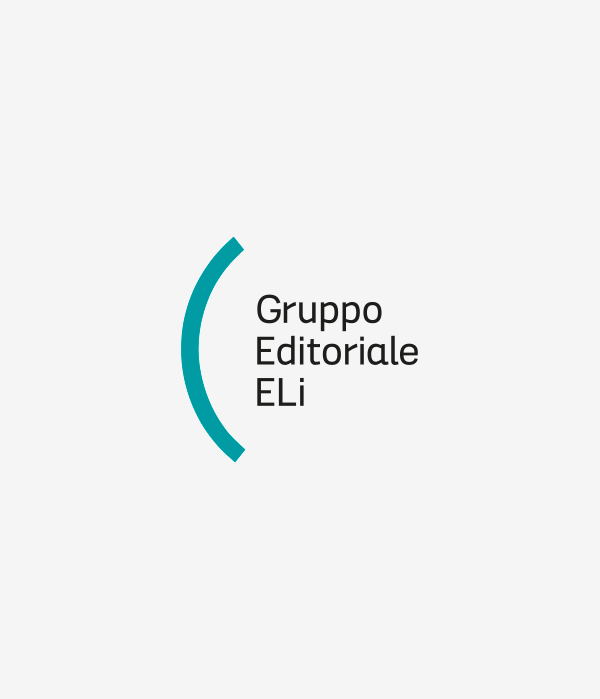 Pathways
ELEMENTARY – ADVANCED CEFR A1 – C1 | 5 LEVELS
Autori
Cynthia Fettig, Kathy Najafi, Becky Tarver Chase, Christien Lee, Paul Macintyre, Laurie Blass, Mari Vargo
Pathways, Second Edition, is a global, five-level academic English programme. Carefully-guided lessons develop the language
skills, critical thinking, and learning strategies required for academic success. Using authentic and relevant content from National Geographic, including video, charts, and other infographics, Pathways prepares students to work effectively and confidently in an academic environment.
Pathways is a dual-skills course that can be taught in parallel or as individual strands – Reading and Writing, and Listening and Speaking.
NEW FOR THE SECOND EDITION
Listening, Speaking, and Critical Thinking:
• Explicit instruction and practice of note-taking, listening, speaking, grammar, vocabulary, and pronunciation develop
language proficiency and academic skills.
• Slide shows of lectures and presentations enhance listening activities and develop presentation skills.
• Exam-style tasks prepare students for a range of international exams, including TOEFL and IELTS. (also featured in Reading,
Writing and Critical Thinking)
Reading, Writing, and Critical Thinking:
• Clear student writing models and guided online writing practice train students to become strong and confident writers.
• Expanded video viewing section includes an additional reading to give integrated skills practice.
• Vocabulary Extension activities, covering word forms, collocations, affixes, phrasal verbs, and more, boosts reading
and writing fluency.
Configurazione e acquisto
PATHWAYS 1 L/S STUDENT BOOK
ISBN: 9781337407717
PATHWAYS 1 R/W STUDENT BOOK
ISBN: 9781337407762
PATHWAYS 2 L/S STUDENT BOOK
ISBN: 9781337407724
PATHWAYS 2 R/W STUDENT BOOK
ISBN: 9781337407779
PATHWAYS 3 L/S STUDENT BOOK
ISBN: 9781337407731
PATHWAYS 3 R/W STUDENT BOOK
ISBN: 9781337407793
PATHWAYS 4 L/S STUDENT BOOK
ISBN: 9781337407748
PATHWAYS 4 R/W STUDENT BOOK
ISBN: 9781337407809
PATHWAYS Foundation L/S STUDENT BOOK
ISBN: 9781337407700
PATHWAYS Foundation R/W STUDENT BOOK
ISBN: 9781337407755
PATHWAYS L/S 1 STUDENT EBOOK
ISBN: 9780357103968
PATHWAYS L/S 2 STUDENT EBOOK
ISBN: 9780357103975
PATHWAYS L/S 3 STUDENT EBOOK
ISBN: 9780357103982
PATHWAYS L/S 4 STUDENT EBOOK
ISBN: 9780357103999
PATHWAYS L/S FOUNDATIONS STUDENT EBOOK
ISBN: 9780357103951
PATHWAYS LS 1 ONLINE WORKBOOK
ISBN: 9781337562973
PATHWAYS LS 2 ONLINE WORKBOOK
ISBN: 9781337562980
PATHWAYS LS 3 ONLINE WORKBOOK
ISBN: 9781337562997
PATHWAYS LS 4 ONLINE WORKBOOK
ISBN: 9781337563000
PATHWAYS LS FOUNDATIONS ONLINE WORKBOOK
ISBN: 9781337562966
PATHWAYS RW 1 ONLINE WORKBOOK
ISBN: 9781337625371
PATHWAYS RW 1 STUDENT EBOOK
ISBN: 9780357103876
PATHWAYS RW 2 ONLINE WORKBOOK
ISBN: 9781337625388
PATHWAYS RW 2 STUDENT EBOOK
ISBN: 9780357103838
PATHWAYS RW 3 ONLINE WORKBOOK
ISBN: 9781337625395
PATHWAYS RW 3 STUDENT EBOOK
ISBN: 9780357103845
PATHWAYS RW 4 ONLINE WORKBOOK
ISBN: 9781337625401
PATHWAYS RW 4 STUDENT EBOOK
ISBN: 9780357103852
PATHWAYS RW FOUNDATIONS ONLINE WORKBOOK
ISBN: 9781337625364
PATHWAYS RW FOUNDATIONS STUDENT EBOOK
ISBN: 9780357103814